AAdvantage Events: Earn Miles With Ticketmaster
American Airlines has a new website that lets you earn bonus AAdvantage miles and Loyalty Points for entertainment purchases. It's better than nothing, but don't get too excited.
American Airlines' new entertainment platform
American Airlines has just launched a new platform called AAdvantage Events, whereby you can earn AAdvantage miles and Loyalty Points for entertainment purchases. Specifically, this portal is in partnership with Ticketmaster, and includes sports, concerts, theater, and other ticketed events.
You can check out the AAdvantage Events website to see everything that's available — pricing should match what you find directly through Ticketmaster. Then you'll just want to add your AAdvantage number at check-out, and then you'll earn one AAdvantage mile and one Loyalty Point toward status for every dollar spent.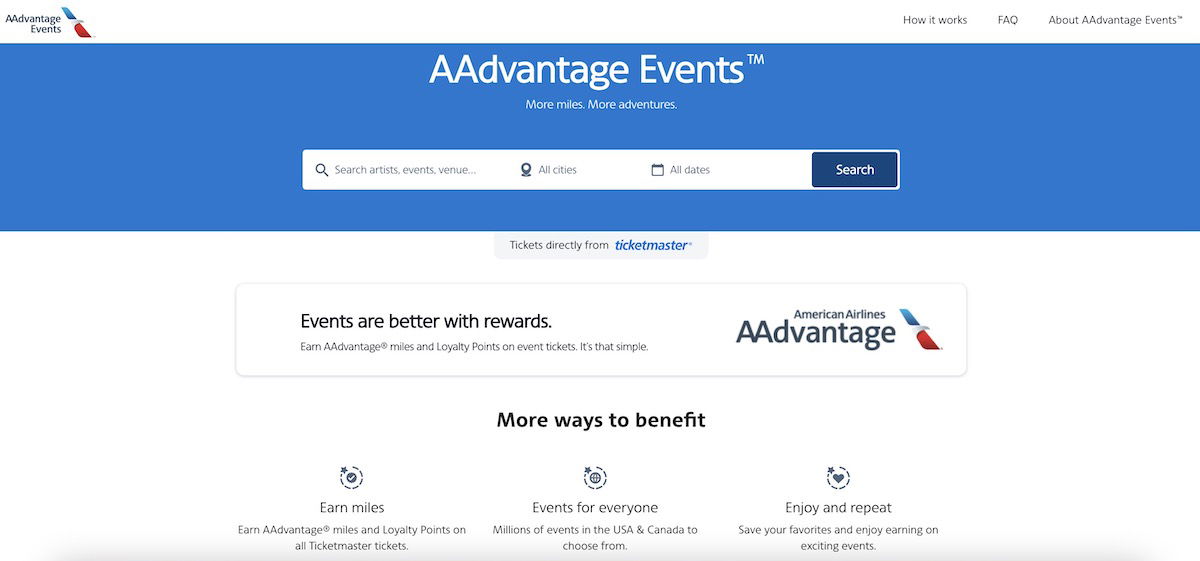 In the future, it will be possible to redeem miles for AAdvantage Events experiences, though I wouldn't expect the redemption rates to be particularly lucrative.
This is American's latest initiative for giving members more opportunities to earn miles and Loyalty Points, and it complements AAdvantage eShopping, AAdvantage Dining, and SimplyMiles.
My take on the AAdvantage Events platform
The new AAdvantage Events platform is essentially the equivalent of a shopping portal for Ticketmaster. Obviously American gets a commission when you make a Ticketmaster purchase through its website, and the airline is passing on some of that on to members as a reward.
One AAdvantage mile and Loyalty Point per dollar spent isn't necessarily much to get excited about. I value AAdvantage miles at 1.5 cents each, and the value of Loyalty Points varies depending on your exact situation. It's better than nothing and you might as well take advantage of it if you can't get a better return on Ticketmaster purchases elsewhere, but that's about it.
Unless you're spending $10K on Taylor Swift tickets, this probably isn't going to move the needle much for your AAdvantage balance.
Just keep in mind that other portals might have equally good or even better returns. For example, Rakuten is my favorite online shopping portal, and offers 1-3% cash back on Ticketmaster purchases (and you can instead earn 1-3x Amex points).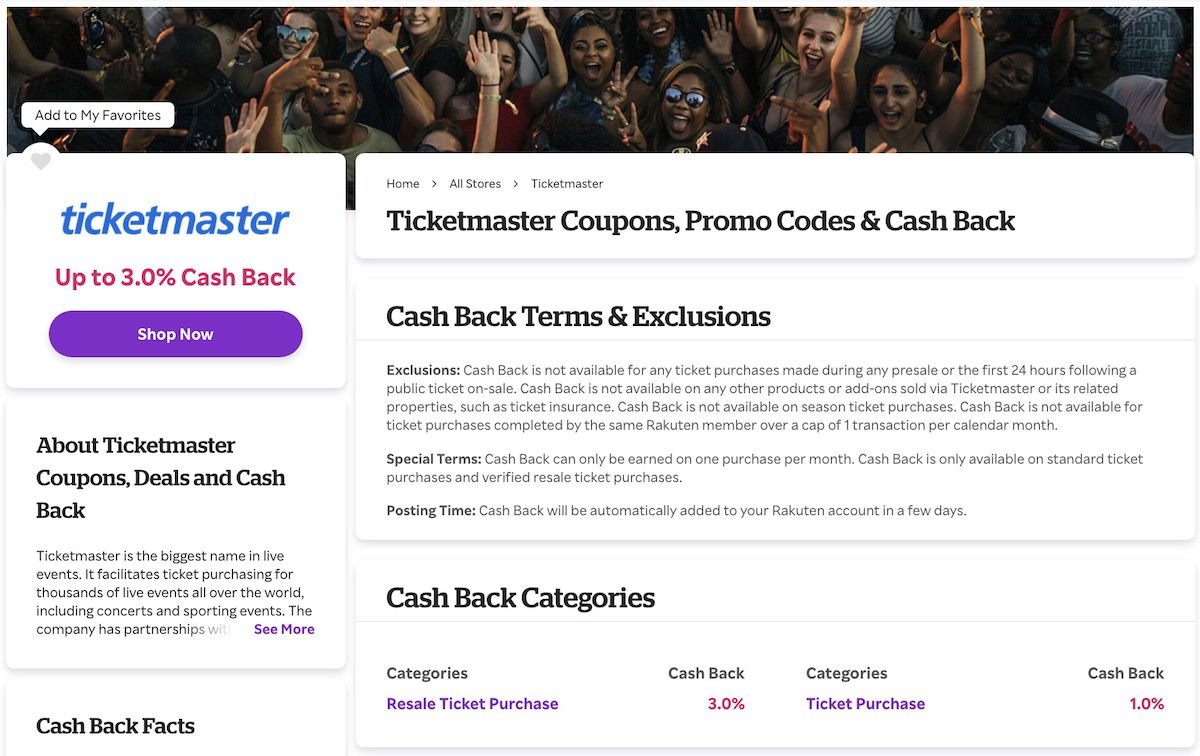 Bottom line
AAdvantage Events is a new platform from American Airlines, which allows you to earn one mile and one Loyalty Point per dollar spent on Ticketmaster purchases.
If you were going to make a purchase with Ticketmaster anyway and don't have another way you prefer to get rewarded, then this is better than nothing. However, one mile and Loyalty Point per dollar also isn't much to get excited about.
What do you make of AAdvantage Events?