Emirates will be making some major changes to its fleet in the coming years, and this has some interesting implications for the carrier. I recently wrote about Emirates' order for 50 Airbus A350-900s, as those planes should be the next to join the carrier's fleet. In this post I wanted to recap everything we know about Emirates' Boeing 787-9 order, which seems… a little bit less certain.
Emirates has 30 Boeing 787-9s on order
In 2019, Emirates placed a firm order for 30 Boeing 787-9s. For context, Emirates' fleet currently consists of just over 250 aircraft, including Airbus A380s and Boeing 777s.
The airline then has nearly 200 aircraft on order, spread across three types of aircraft:
Emirates has 50 Airbus A350-900s on order, expected to be delivered as of 2024
Emirates has 30 Boeing 787-9s on order, expected to be delivered as of 2025
Emirates has 115 Boeing 777Xs (including the 777-8 and 777-9) on order, expected to be delivered as of 2025
For the past several years, Emirates has had one of the most consistent fleets in the world, as the airline has just flown the Airbus A380 and Boeing 777. However, with Airbus A380 production having ended in 2021, and with the Boeing 777X being delayed until at least 2025 (representing a five year delay), the airline knew it had to hedge its bets when it comes to fleet renewal.
Interestingly Emirates had initially ordered the Boeing 787-10, but then changed its order to the Boeing 787-9. The 787-10 is higher capacity, while the 787-9 is longer range.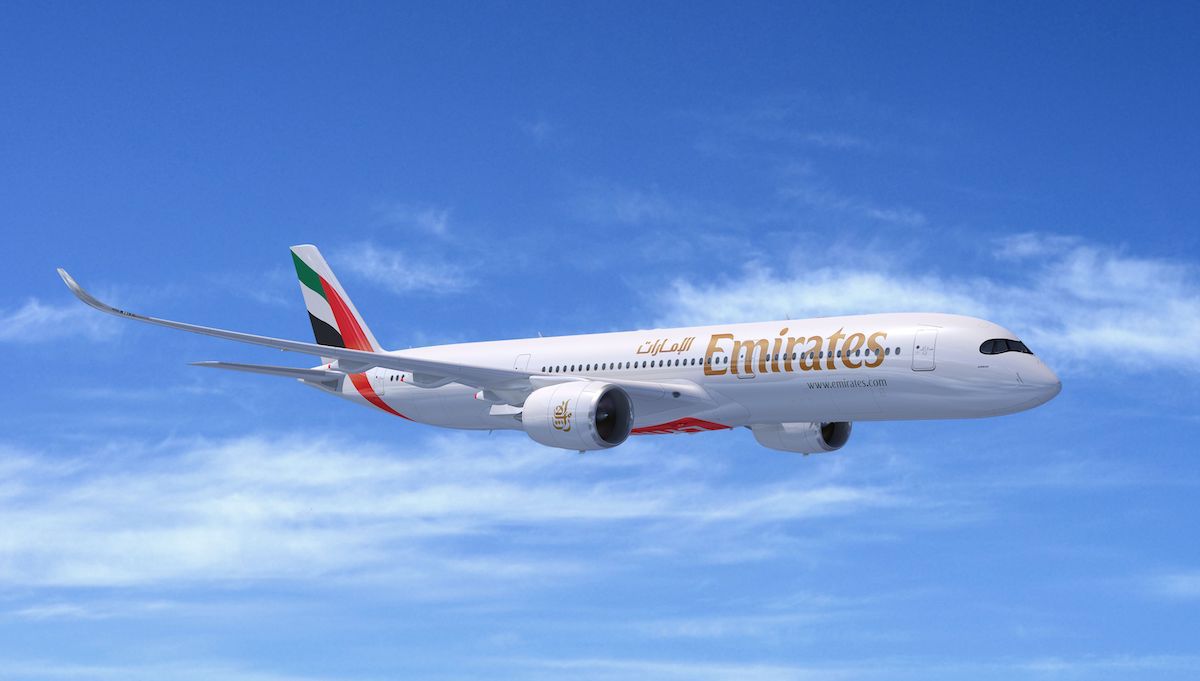 Emirates 787-9s will be delivered in 2025… maybe?
Emirates was initially supposed to take delivery of its first Boeing 787 in 2023. As seems to be the norm with aircraft manufacturers nowadays (and especially Boeing), that timeline didn't stick. This plane is now delayed until 2024… or maybe 2025.
Officially Emirates' Boeing 787s could still be delivered in 2024, though Emirates President Tim Clark has said that he doesn't anticipate the planes to be delivered until 2025. So we can expect the A350s to be delivered well ahead of the 787s.
For that matter, there's some question as to whether or not Emirates will actually take delivery of these 787s in the coming years, or if we could see the order deferred. Clark has been on the record as saying that he wants Boeing to focus on getting the 777X certified rather than delivering the 787s.
In 2022, Clark even said that Emirates was having a "good, hard look to see whether the 787 fits into the program or not" for the Dubai-based carrier. He also stated that he thought "there might be relief on both sides if the 787 didn't happen at this point in time."
So I'm curious to see how this plays out. While I think Clark is of course totally reasonable for wanting to prioritize 777X deliveries, the reality is that the 787 and 777X programs run mostly independently, so it's not like 787 deliveries will greatly impact the 777X's ability to get certified.
Personally I think it's pretty likely that Emirates will start taking delivery of 787s around 2025, though who knows, we could see some changes over time. After all, I'm sure Emirates and Boeing could negotiate, as Boeing would have no issues reallocating those 787 delivery slots.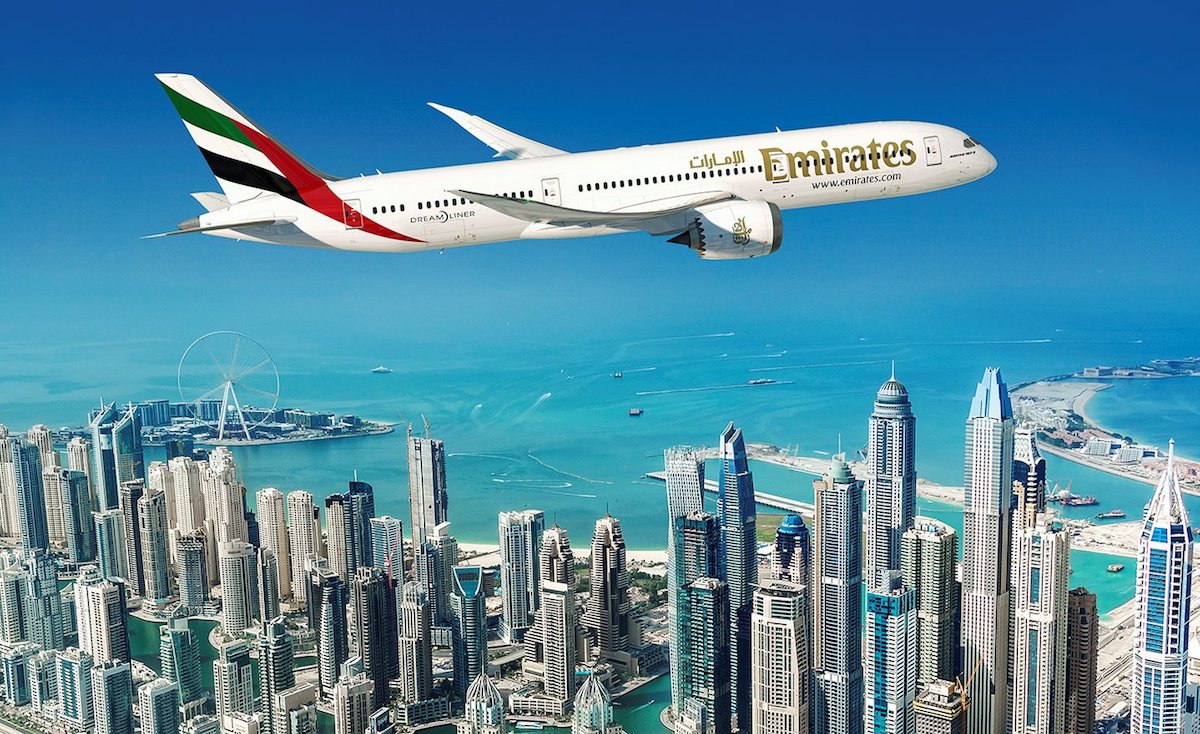 Emirates 787-9 interiors & passenger experience
Emirates hasn't yet revealed the layout for its Boeing 787-9s. The airline has revealed even less about its 787 interiors than its A350 interiors, which really isn't saying a whole lot. For that matter, since Emirates seemingly isn't even 100% committed to this order, it's possible that Emirates hasn't finalized its planes for this plane.
My understanding is that the plan is for most 787s to be in a three cabin configuration, featuring business class, premium economy, and economy. It's also possible some 787s won't feature premium economy, though Emirates' strategy about this new cabin seems to be evolving, as it aggressively retrofits existing aircraft.
The 787s aren't expected to feature first class, which is an interesting direction for Emirates to take. Emirates has by far the largest international first class footprint of any airline in the world, and currently has first class on a vast majority of its aircraft. That will no longer be the case going forward, it seems.
One big unknown is what kind of a business class product Emirates will install on its 787s. Emirates' 777-300ER business class is incredibly underwhelming, and Emirates has been pretty tight-lipped about what we should expect from business class going forward.
The airline has hinted that it might just install the carrier's A380 business class on new aircraft, though personally I remain hopeful that we see something better than that.
Emirates hasn't yet revealed what we should expect from Wi-Fi on Boeing 787s. While Emirates' upcoming A350s will offer high speed Wi-Fi for the first time (with Inmarsat's GX Aviation system), Emirates hasn't yet announced anything for the 787. Again, it seems Emirates isn't going all-in with planning for the 787.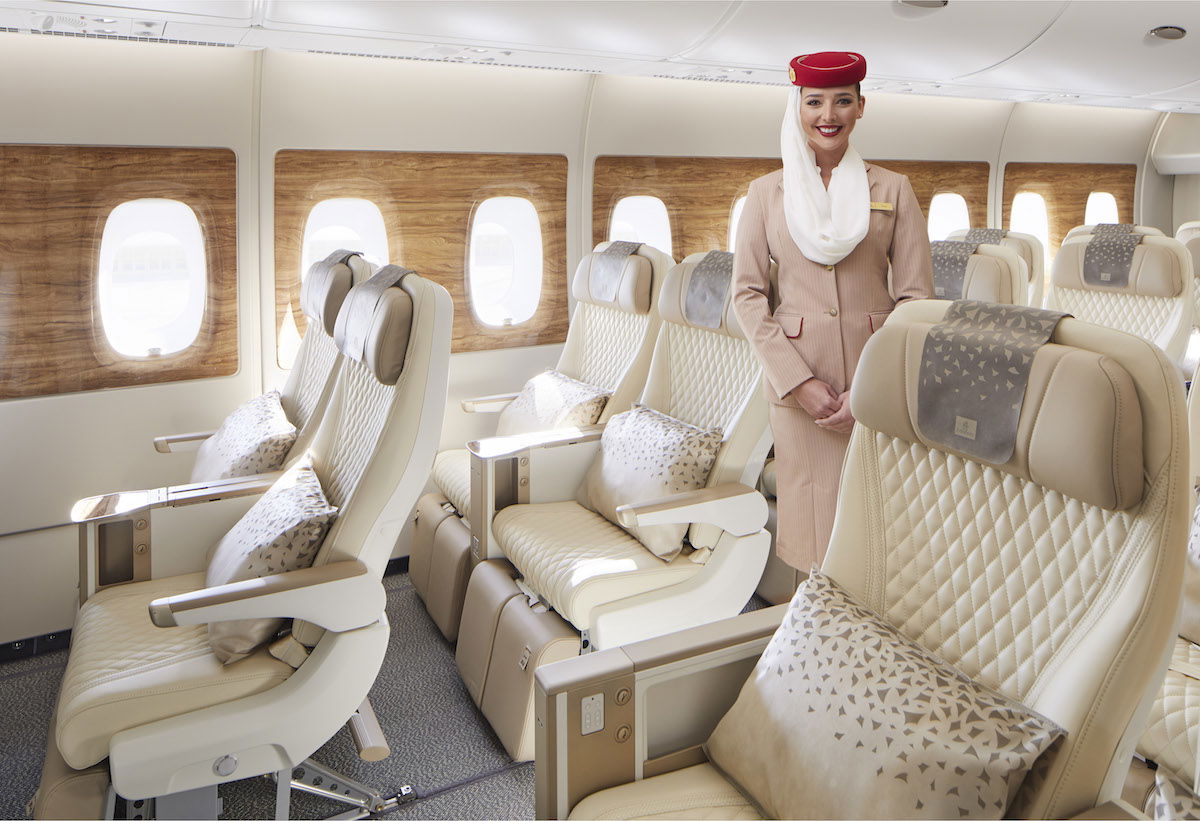 Emirates 787-9 routes & destinations
The 787 will be used throughout Emirates' network, serving everything from short haul to long haul routes. Emirates doesn't just plan on using 787s to replace 777s and A380s in existing markets, but rather believes that the plane could be used to expand to lower demand markets that are currently served by FlyDubai.
The 787-9 is a bit smaller than the 777-300ER, so when you combine the amazing range with the great economics, this is a pretty capable plane.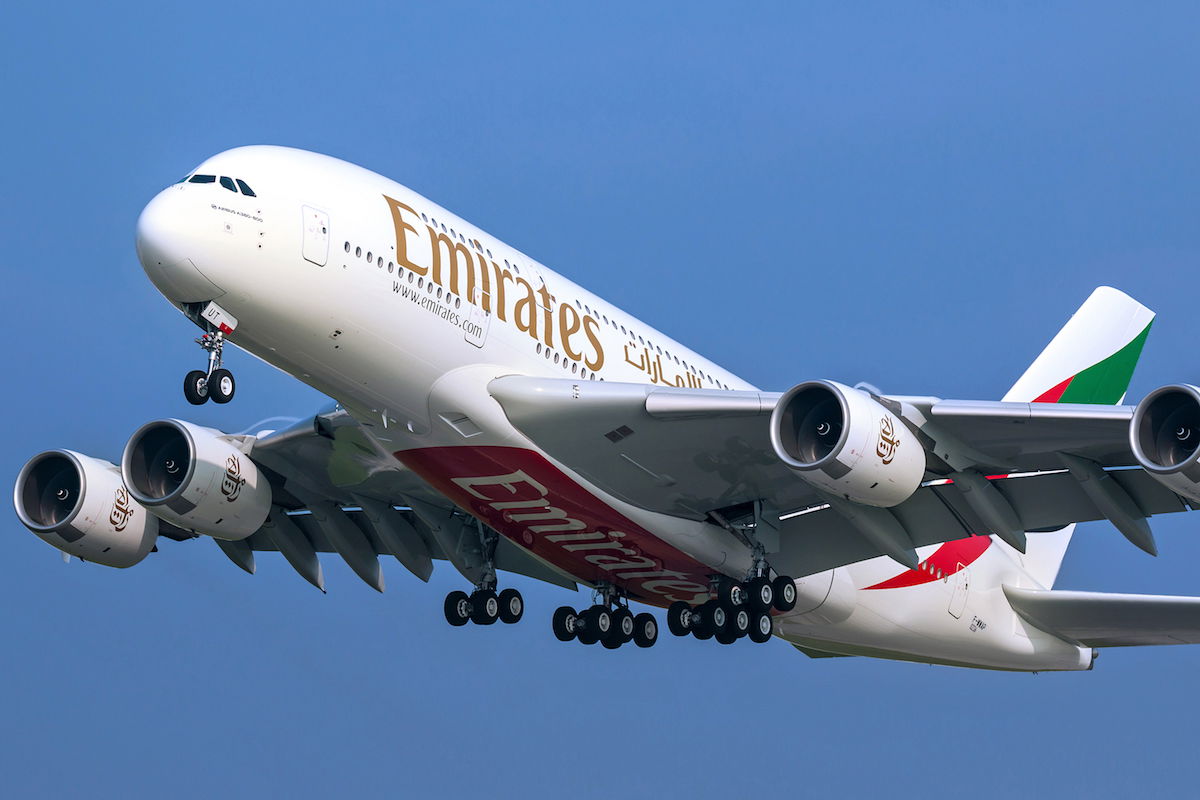 Bottom line
Emirates has an order for 30 Boeing 787s. Currently there are a lot more questions than answers about these jets, which might partly be because Emirates doesn't seem to be fully committed to this order. The planes are officially supposed to be delivered starting in 2024, though Emirates' President says 2025 is more likely, and even says that both Emirates and Boeing might be happier if these deliveries don't even happen in the coming years.
We don't know much yet about the interiors of these jets, what kind of Wi-Fi they'll feature, etc. My speculation is that they'll be in a three cabin configuration without first class. If these planes are delivered, you can expect them to primarily operate lower demand routes worldwide.
What are you expecting from Emirates' Boeing 787s?