GetHarley, a skincare telehealth and consultation platform, raises $52M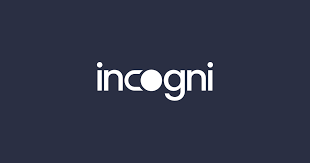 GetHarley, a platform that connects consumers with skincare clinicians and related products, has raised $52 million in a round of funding led by existing investor Index Ventures.
Founded out of London in 2019 by Charmaine Chow, GetHarley is a telehealth platform that gives anyone a direct channel to qualified skincare professionals, including dermatologists and plastic surgeons, who recommend products and treatments for conditions such as acne, uneven skin tone or hyperpigmentation, rosacea, melasma and more. Online consultations cost £40 ($50) for 30 minutes, though where more complex medical histories are involved, patients can pay £150 ($186) for a more senior-level consultant dermatologist.
Part of GetHarley's business model involves selling skincare products as part of a personalized plan, catering to specific individual factors such as whether the individual has dry or oily skin, or how light / dark their skin is. Products may include anything from cleansers and serums to moisturizers and eye creams.
Skin in the game
The broader global skincare products market was pegged as a $130 billion industry in 2021, however, GetHarley positions itself in a narrower niche categorized as "medical-grade skincare" or "cosmeceuticals" as they're sometimes called. These are sort of hybrids between cosmetics and pharmaceuticals, formulated with a "higher concentration of active ingredients" than what you might find in a store and are often only available through clinicians. This was estimated as a $45 billion industry in 2021.
The skincare market size has been a boon for skincare startups too, with LA-based Topicals and Mother Science, and Kenya's Uncover, all raising venture capital (VC) cash in recent months to expand their own-brand skincare products.
GetHarley is taking a slightly different approach, instead curating established products and using qualified clinicians to recommend specific plans. With thousands of products on the market, many with their own unique pitch on why they are the best thing since sliced bread, it's difficult to filter through the noise — GetHarley promises to make things a little easier.
"The skincare industry is overflowing with false claims, celebrity marketing and thousands upon thousands of choices about how to care for your skin," Chow said in a press release. "You end up wasting huge amounts of time, money and energy trying to figure out what works for you. I should know — I looked everywhere for solutions for my challenging skin. And while consumers are being pulled in multiple directions, clinicians are time-poor and overstretched and you can never quite get hold of them. GetHarley solves all this, giving experts a one-stop platform, and helping global consumers get access to the best advice in a crowded marketplace."
Prior to now, GetHarley had raised around $15 million in funding, and in the four years since its foundation, the company says it has garnered some 100,000 active users and amassed a team of 70 — a figure it expects to double over the next year.
In addition to lead backer Index, GetHarley's latest funding round included participation from Headline, Visionaries Club and Village Global.