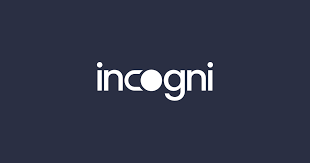 Walmart is selling e-commerce outdoor retailer Moosejaw to Dick's Sporting Goods after purchasing it six years ago. The financial terms of the deal, which is expected to close in March, were not disclosed. Walmart acquired Moosejaw for $51 million in February 2017 to bolster its e-commerce offerings. At the time, the deal was seen as another entry point into apparel for Walmart.
The Michigan-based outdoor retailer was founded in 1992 and operates an e-commerce platform that sells outdoor apparel and gear. Moosejaw also operates brick-and-mortar locations in Arkansas, Colorado, Illinois, Kansas, Michigan and Missouri.
By acquiring Moosejaw, Dick's Sports Goods is likely looking to grow its e-commerce channels while also getting access to a loyal customer base.
"We admire what Moosejaw has accomplished over the past 30 years as leaders in the outdoor industry and look forward to the opportunity to share insights and learn from one another," said Todd Spaletto, the president of Public Lands and a senior vice president at Dick's, in a press release. "We believe there's potential to grow the Moosejaw business and provide compelling experiences and an expanded product assortment to its millions of loyal customers."
TechCrunch has reached out to Walmart for comment.
When Walmart bought Moosejaw back in 2017, it was looking to beef up its portfolio of digital brands under Marc Lore and went on a sort of M&A spree. The sale indicates that Walmart may be struggling to integrate direct-to-consumer brands into its larger business.
It's worth noting that Moosejaw isn't the first e-commerce brand that Walmart has purchased and then sold. In 2017, the company acquired womenswear sit ModCloth and then ending up selling it in 2019 to investment firm Go Global. Around the same time, Walmart acquired lingerie retailer Bare Necessities, and then sold it to global manufacturer and marketer Delta Galil in 2020. The company also purchased online footwear retailer ShoeBuy in 2017 and then sold it in 2020 to private investment firm CriticalPoint Capital.